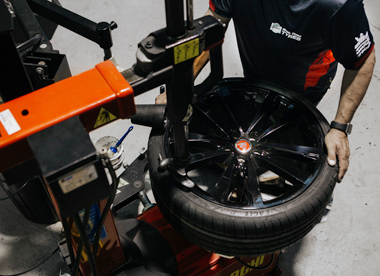 Bush Road Tyres sets the standard when it comes to a professional tyre fitting service. With strong working knowledge of the tyre industry, the team at Bush Road Tyres has the experience to correctly fit your next set of new or second hand tyres.
Bush Road Tyre employees know the importance of fitting each tyre correctly, they have been properly trained and use the correct equipment and procedures to make sure you drive away knowing your tyres have been properly fitted.
Our equipment is the best money can buy. We use top of the range Italian-made Corghi tyre fitting machines to ensure the job is done with the utmost care and accuracy to prevent damage to your expensive alloy rims. With exceptional workmanship and a reputation for excellence we are your local North Shore and Albany tyre fitting experts.
Enquire Now