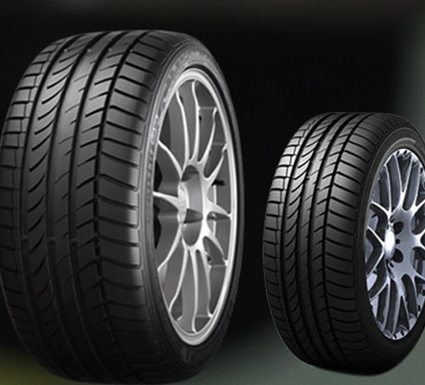 Dunlop Tyres

Dunlop tyres set the standard for performance, traction and grip, and handling, even in the most challenging driving conditions. Specially designed with carefully configured tread grooves, Dunlop tyres channel and push water away, improving traction. An innovative new system called the Active Traction Sip System, designed for icy and snow conditions, greatly improves traction for improved braking, cornering and overall handling. Dunlop tyres have also been acoustically designed to help lower road noise using a Multi-Pitch system.
Built by Dunlop engineers with a mix of silica and carbon black, Dunlop tyres give you excellent grip in wet and dry driving conditions, with a sidewall that has been strengthened for precision handling on both city and country roads.
Built to last, Dunlop tyres are made using a unique process that not only gives a smooth ride but is uniformly tough as well. A rubber guard protects against accidental damage by edged curbs, and Dunlop's Self-Support Technology means you can drive a fair distance even if your tyre loses air pressure, We stock Sport Maxx, SP 300A, Fastresponse, Sport 01, and SP 300E Dunlop tyres.
Enquire now