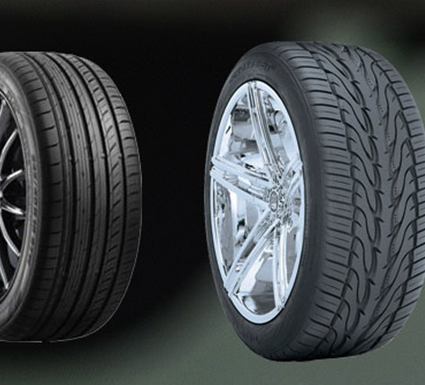 Toyo Tyres

Whether you need a high quality Toyo tyre for urban or rural, or summer or winter driving conditions then you will find the right fit at Bush Road Tyres. We have a range of Toyo tyres for your vehicle, and can help you understand which tyre is best suited to your needs and requirements.
Toyo manufactures a range of ultra-high performance tyres that offer outstanding handling with a distinctive tread design. Their high performance range of tyres provide a luxurious and smooth ride, and Toyo have designed a range of standard tyres that make every day driving a pleasure with a quiet, comfortable and stylish ride. Toyo's 4WD tyres are versatile and hard wearing, and are well suited to New Zealand conditions.
All Toyo tyres offer exceptional handling, a smooth and quite ride, with functional, stylish and sporty treads for excellent handling in both wet and dry conditions. Finding the right tyre for your vehicle can be challenging, Bush Road Tyres are your local North Shore and Albany tyre specialists and can help you make the right decision when you purchase your next set of tyres. We stock C1S, T1 Sport, PRX 888, TEO+, Proxes 4, DRB, and PRX ST11 Toyo tyres.
Enquire Now