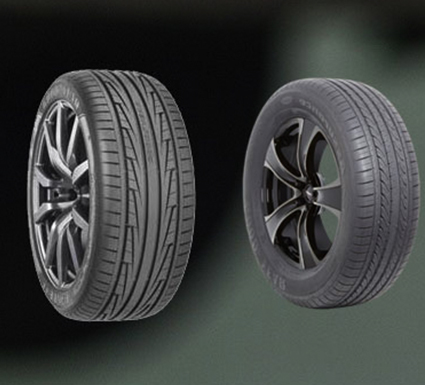 Goodyear Tyres

Goodyear is one of the world's most recognised tyre brands, and offers durability, excellent traction, is great for New Zealand's wet weather conditions, and has been proven to save on fuel costs, being an EECA Energy-wise approved tyre. Designed and manufactured with ActiveBraking technology, Goodyear tyres offer technology that helps your vehicle stop up to three metres shorter on wet roads.
Goodyear's Eagle EfficientGrip offers outstanding stability for your vehicle, featuring a state-of-the-art asymmetric tread design that gives improved traction and grip. Goodyear is the official tyre for V8 Supercars, and a proud supporter of motorsports in New Zealand.
If you are a driver that expects precision handling with excellent grip under any conditions from a tyre with a stylish look, then come and have a look at Bush Road Tyre's range of Goodyear tyres, including Efficientgrip, Triplemax, Assurance, Eagle F1, and Wrangler.
Enquire Now