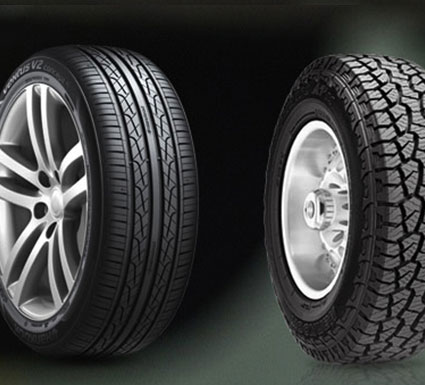 Hankook Tyres

Hankook Tyres is one of the biggest high-quality tyre manufacturers, having quickly developed a reputation for using industry-beating technology to guarantee customer satisfaction by developing excellent products. Hankook specialise in tyres for all types of vehicles.
With a strong focus on safety and performance, Hankook tyres offer superior handling and stability, and are tough enough to cope with New Zealand conditions. Using advanced technology that constantly improves the design and manufacture of their tyres, Hankook tyres are reliable on wet, dry and icy roads.
Hankook has used real-world testing and development to manufacture a tyre that is quiet, with reduced vibration to give a more comfortable and stress-free ride. And with a big focus on how their products impact both their customers and the environment, Hankook tyres are durable and long-lasting, saving money and reducing the effect on the earth's ecosystem.
Bush Road Tyres is your local North Shore new and used tyre and wheel balancing and alignment experts, give us a call today to discuss which Hankook tyre is right for your vehicle, including K415, H426, H457, K107, K115, K110, RA08, RA18, RF10, RT06, RA23, and RA33 Hankook tyres.
Enquire Now