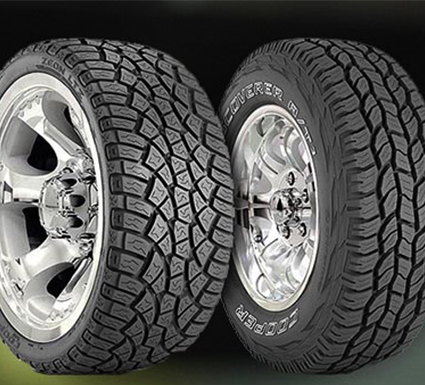 Cooper Tyres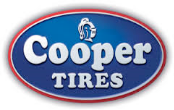 For an exceptional tyre that is trusted the world over, ask one of our knowledgeable Bush Road Tyres staff members about our range of Cooper tyres. Made to last and great for New Zealand's often tough driving conditions, Cooper Tyres have been extensively tested in real-world conditions before being made available to our customers.
Cooper Tyres have been designed with deeper treads, making them more resistant to damage which means you get a better grip and more kilometres out of your tyres. They have also been designed and manufactured to redirect objects more effectively with improved grip in wet and icy conditions.
With a focus on continuously improving the quality of their products, Cooper Tyres offer the latest in tread design with open straight grooves for both gripping in the wet and for effective self-cleaning. Cooper on-road tyres have round edge treads and their off-road tyres have square edge treads for great control in any driving conditions.
Cooper Tyre's commitment to manufacturing superior quality tyres means their tyre range is made with only the best components, giving you a safe and comfortable ride each time you climb behind the wheel of your vehicle. We stock XST-A, H/T, CS5, SRX, A/T 3, LTZ, S/T, S/T Maxx, and STT Cooper tyres.
Enquire Now